What People Are Saying
See how my online lessons helped member Howie become a better guitarist.
Scot provides access to a lot of music, technique, exercises and lessons that will keep me busy for a long time.
I have worked with Scot for six months. It has been a surprising and positive transition from in person lessons in my home town, to his online program. His thorough, diverse and intuitive teaching method makes each lesson understandable and interesting. Having lessons available to repeat, slow down and freeze, allows me to effectively work on challenging sections. I continue to be impressed by his graduated method and how the lessons build on each other.
Scot's experience and ability is apparent. He anticipates where and what is going to present as a challenge and explains, in a very accessible manner, how to approach it. My transitions to barre chords have improved and learning Flamenco techniques were not as difficult as I imagined.
Scot has always responded to my comments and questions in a punctual and thoughtful manner. As an "intermediate" guitarist I am becoming more confident and this has been a great fit for me. Lastly, Scot provides access to a lot of music, technique, exercises and lessons that will keep me busy for a long time. I highly recommend his program
~Steven Ladder
Learn more
Ben Sullins
"Scot's knowledge and skill with a guitar are unparalleled. As a coach he has helped guide me towards a greater understanding of music in general as well as getting me able to play some of my favorite classical and flamenco jams."
Tom Ingwers
"The Ultimate Nylon String Guitar Guide is fantastic. It progressively teaches techniques and key concepts while being easy to follow and entertaining. This should seriously be considered by anyone wishing to elevate their nylon string guitar skills!"
John Custodio
"Scot is an amazing talent and provides me with inspiration. In a little over a year, I have learned a tremendous amount about classical and flamenco guitar, and always look forward to new lessons, songs and support from his online coaching."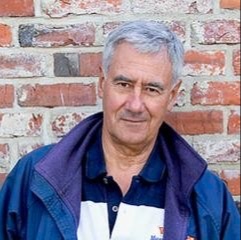 Jim Graham
"Scot's teaching methods are easy to understand and very effective... it's like taking studio lessons multiple times a week!"
Boyne Osoteo
"Scot's expertise is readily apparent and he is generous about imparting his guitar knowledge and abilities."
Matt Parkinson
"Scot breaks down the music in a way I actually understand. I'm learning new pieces that sound cool and are fun to play!"